Junior Research Analyst, Cluj (4/6/8 hours)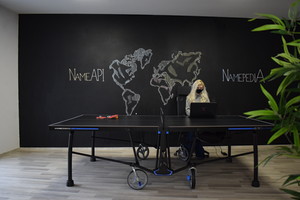 About us
Optimaize SRL, a Swiss software company with development office since 2006 in Cluj-Napoca, develops the global leading software for handling personal names.
About the job
Names are at the base of our software. Our research team studies one culture at a time to understand their naming practices, and collects and classifies names in cooperation with native freelancers.
- naming practices - name statistics - orthography and phonetics - blog writing
To further improve and extend our product, we're looking for a self-organized person.
Being a small company, every brain counts. Our team will guide you to become an experienced, productive researcher. The tasks are adjusted to skills, capabilities and preferences.
About you
University student in Cluj enjoying life and looking for a job that suits you.
enrolled at a state university, preferably Faculty of Letters, alternatively Sociology, Journalism, Anthropology, Public Relations/Communication, Geography.
advanced English speaking and writing
advanced computer skills
informatics high school degree
foreign languages
Attitude:
organized, self motivated
positive person
results driven "finishes the job"
extreme attention to detail
What we offer
We offer a place in an open-minded and professional young team where your work is valued and your ideas are heard.
motivating salary
super flexible schedule
work part time (4/6/8 hour schedule options)
a friendly work environment
training on the job
a job where you can gain knowledge on the traditions and unique characteristics of many cultures in the world
best ideas and arguments win (not hierarchy or job title)
possibility to grow within the company
authentic Swiss chocolate from the candy bar
Our office:
comfortable Swedish desks and chairs
lounge to relax, read a book, or play board games
PlayStation gaming corner
terrace with lounge and grill
table tennis (indoor/outdoor)
billiard table (9 ft)
kicker table (masa de fotbal / csocsó)
Now is the best time
Are you excited about getting a first job and being independent? Then tell us why you think you're the right person, send us your CV now: career at optimaize.com.